consecutive interpretation
What is consecutive interpretation?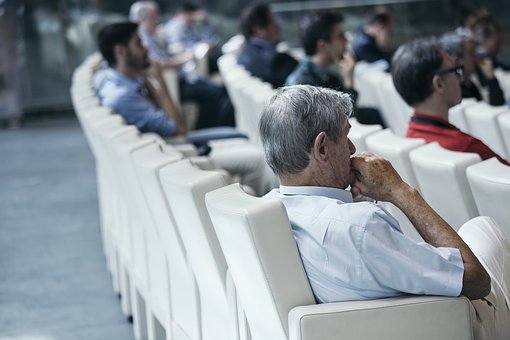 Consecutive interpretation is a translation method similar to "simultaneous interpretation", with similar technical difficulties, and is also known as "alternating interpretation/alternating translation".
In contrast to simultaneous interpretation, which requires the use of specialized equipment and near-simultaneous efficiency, consecutive interpretation is commonly used for court hearings, interviews and teleconferences. The consecutive interpreter starts interpreting after the source language speaker has finished speaking, usually a few sentences at a time. Listening carefully to the message, consecutive interpreters usually have time to analyze it as a whole, and are able to work on a few sentences at a time, so it is easier for them to deliver fluent and idiomatic translations. In most cases, consecutive interpreters will also take notes in target language during the speaker's speech to ensure that no details are inadvertently missed. Generally speaking, the conferences using consecutive interpretation services usually take longer than those relying on simultaneous interpretation, but its staffing and equipment configuration is more convenient and service is more economical.
Quality service that suits your needs
We aim to provide you with quality services beyond expectations.
Our interpreters are all over the world, which means we can provide you with consecutive interpreters wherever and whenever you need.
If you need consecutive interpreters to arrive at the venue a few hours in advance, you can let us know and they will be there as scheduled. If you want to speak to interpreters and get to know them, we'd love to arrange a meeting or telephone communication for you. We also provide consecutive interpretation services for on-site visits by government officials, corporate executives, investors or observers. The special feature of this service is that our interpreters are able to handle any situation that may arise at a formal meeting, on a factory tour, or even at a cocktail party.
In addition, our consecutive interpreter team is competent in a wider range of languages and more professional fields than simultaneous interpreter team, covering more than 20 languages and more than 30 industry sectors. Please contact our interpretation service consultant to learn more about consecutive interpretation solutions.


WOWTRAN professional interpretation service consultant
consecutive interpretation cases
English interpretation services for Siemens

China-Israel Clean Tech Business Seminar

International Forum of Philatelic Culture Industry

Nanjing Latest Policy Briefing and Foreign Chambers of Comme

Government English Simultaneous Interpretation Project: Coop

Lecture on "The Third Industrial Revolution"